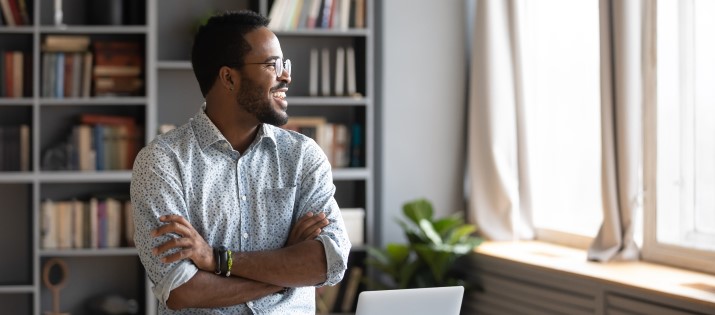 Loans backed by the Small Business Association can provide affordable lending solutions for small- to medium-sized businesses who may not be able to qualify for other commercial loans. SBA loans can give your business an opportunity for growth by offering flexible funding options for a variety of business expenses. 
Benefits of SBA lending through American Community Bank & Trust include:
Low down payments
Longer terms to reduce monthly payment amount
Fast, local approval decisions
Working with a committed, experienced lender
At American Community Bank & Trust, we can help you navigate the SBA loan application, securing affordable funding to start your business, expand your business, or manage day-to-day operational costs. Reach out to one of our experienced commercial lenders to apply for an SBA loan today!
Types and Uses of SBA Loans
American Community Bank & Trust offers a variety of SBA loans that can be instrumental in helping businesses achieve their goals using flexible financing packages.
Loan Type

Appli­cation

Term

Loan Amount

Features

SBA 504
Long-term fixed asset financing

-Real estate and buildings

-Capital equipment
-Expanding your business

Up to 10 years on equipment and up to 25 years on real estate
Up to 90% of total project cost
Flexibility for your business
SBA 7(a)
Term loans

-Real estate

-Acquisitions
-Construction

-Working capital

-Inventory
-Equipment
-Debt refinance

Generally working capital and equipment 5-10 years; real estate 20-25 years
Up to $5 million
Start up, acquire, or expand your business
Cap Lines
Line of credit

-Working capital

-Inventory

1-10 years
Up to $5 million
Ideal for seasonal needs
SBA 504 Loans
Small business loans that provide long-term fixed asset financing for real estate, equipment, and business expansion.
Down payment as low as 10%
Equipment: Up to 10-year term length
Real Estate: Up to 25-year term length
SBA 7(a) Loans
Term loans for real estate, acquisitions, construction, working capital, inventory, equipment, or debt refinance.
Loan amount up to $5 million
Working Capital and Equipment: 5-10 year term length
Real Estate: 20-25 year term length  
SBA Cap Lines of Credit
Line of credit to be used to offset seasonal cash flow fluctuations, short-term working capital, and operational needs. 
Loan amount up to $5 million
Maturity length: 5-10 years
Depending on use, may be short-term or revolving
Other Related Loans
Looking for other Commercial Loan options for your small business? We also offer:
Connect with Us