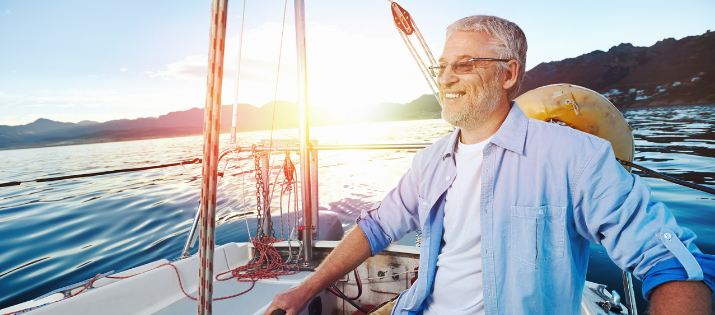 Our ACWM team offers expertly designed competitive retirement plans for our commercial clients. We know that one plan isn't right for everyone, which is why we offer a variety of options from traditional IRAs to 401(k) plans.
IRA Options
It's never too soon to think about retirement and plan for it. An individual retirement account (IRA) is an excellent way to plan ahead. An IRA is a qualified savings plan that offers a reliable return, insured by the FDIC up to $250,000. We offer three plans, so no matter what your long-term retirement goals are, we have an option for you.
Traditional IRA Accounts
Contributions can be tax-deductible
Earnings grow tax-deferred
Withdrawals during retirement are subject to federal income tax
Roth IRA
Established with after-tax contributions
Contributions are not tax-deductible
Earnings grow tax-free
SEP (Simplified Employee Pension) IRA
Designed for self-employed individuals and small businesses
Qualified employees receive employer contributions
Executive Retirement Plans
American Community Wealth Management offers expertly designed competitive retirement options for commercial clients. We manage a variety of 401(k) and profit sharing plans.
Employee Benefit Plans
When it comes to choosing benefit programs that can help you attract and retain the best talent, American Community Wealth Management is ready to help.
Key Man Insurance
Protect your company's most valuable assets—you and other top-level employees—with a company life insurance policy. Your business purchases the policy (known as "key man insurance"), pays the premiums, and is listed as the beneficiary.
Estate Planning
As a small business owner, you're busy running your business and may not have thought about an estate plan for your company. Don't make this all-too-common mistake. An estate plan can avoid problems later in the event of a death. Let one of our trusted business advisors discuss important topics such as succession planning, trusts, tax liabilities, and asset protection.
1031 Exchange Investments
A 1031 exchange is a strategy typically used by real estate investors and owners allowing them to sell property and then reinvest in new property. Capital gains taxes are deferred because the transaction is not considered a sale but rather an exchange. Our advisors can help navigate a 1031 exchange and help you decide whether this option is right for you.
We're always available for consultation and can meet in your office or ours. For more details or to schedule a personal consultation, visit American Community Wealth Management.