Chuck Gitles
VP Commercial Banking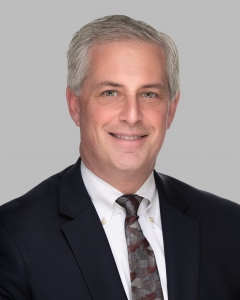 "Be thankful for problems. If they were less difficult, someone with less ability might have your job." – Jim Lovell
Three words that describe me:
Curious, open-minded and sociable
I'm passionate about:
My community. I have been a Glenview resident for seventeen years, serving as an elected school board member and an elected member of the Glenview Board of Trustees.
My education:
A bachelor's degree from University of Iowa, an MBA in finance from DePaul University, and knowledge from my continual desire to understand how everyday products work.
A fun fact:
I'm inspired by people who overcome disabilities. We have so much to learn from them!
Why me:
During 30+ years in banking, I've learned to drill down to specific solutions that can change the trajectory of a business: working capital, equipment loans, real estate loans, and treasury management solutions.
Let's talk!