The fast, easy, and secure way to pay all your bills in once place.
Take the stress out of paying bills! Set up automatic payments right from your bank account with our online bill pay service. Save money and never miss a due date again. Enroll online or speak with a banker to get started.
VIDEO: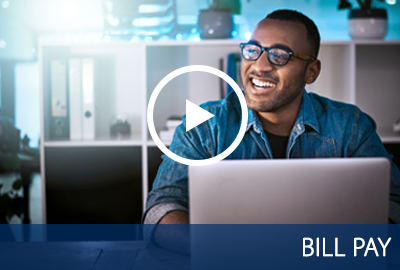 INTERACTIVE CLICK-THRU DEMO:
This click-thru demo represents the look and functionality of bill pay to provide you a hands-on experience.