Michael Bagley
EVP Commercial Banking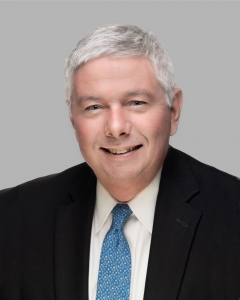 "Good people are the basis for good works. I'm very lucky to work with some of the best people in the industry and also have the opportunity to develop the next generation of commercial bankers in the Chicago market."
Three words that describe me:
Honest, trustworthy and relatable
Why me:
After 35 years in banking I'm a good listener. In order to help a company grow, and manage my clients' expectations, I have to listen. I want to know how they started, what their pain points are, and what their goals are. Ideally, over time, I become a trusted advisor.
I'm passionate about:
Investing my time on things that matter. Serving on the board of the Chicago Coalition for the Homeless and Heartland Housing … both great investments of my time! Continuing to focus on building relationships with middle market business owners is also a great investment of my time. And, of course, my family is a very enjoyable investment of my time.
My education:
A bachelor's degree in finance from University of Illinois at Urbana-Champaign and an MBA from DePaul University.
An aspiration:
Learning tennis.
Let's talk!