Matt Horist
SVP Commercial Banking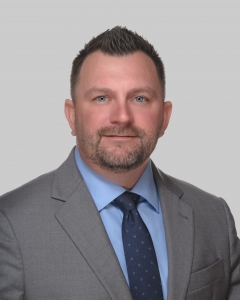 "It's very rewarding to stay in touch with the professional contacts that I have developed over the years. I get to celebrate their successes along the way, and if I'm lucky, many turn into lifelong personal friends."
Three words that describe me:
Caring, determined and dependable
My talents:
Twenty-two years in banking with a specialty in SBA lending solutions.
I'm passionate about:
My community. My first paying job was a caddie at Crystal Lake Country Club and life in this community grew from there. My wife teaches in the area and we have three daughters attending school locally. I've enjoyed giving back to the community by serving on the Board of Directors for the Crystal Lake Chamber of Commerce and the Rotary Club of Crystal Lake Dawn Breakers.
I recommend:
Reading any book by Lee Child.
Words to live by:
"You miss 100% of the shots you don't take." I can confidently apply my many years of commercial lending experience to unique situations, work diligently through the process, and make sure that the solution is the right one for my client's future success.
Let's talk!