Brandon Bauer
VP Commercial Banking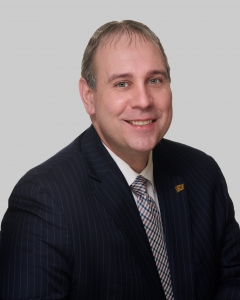 "When we lend money to businesses in the middle market, we allow people like ourselves to grow and achieve their vision."
Three words that describe me:
Honest, trustworthy and dependable
I'm passionate about:
Helping my clients to succeed, whether it be short-term cash flow needs or support for long-term expansion plans. Every situation is unique and every day I'm working alongside business owners to help them accomplish their goals.
My education:
A bachelor's degree from University of Illinois in finance, graduation from the American Bankers Association's Commercial Lending school, completion of the Elgin Area Leadership Academy, and constant inspiration from my kids.
An aspiration:
I would like to learn Spanish.
My talents:
Twenty years in banking, providing tools, expertise, and solutions to meet the corporate and personal financial needs of growing business owners.
Let's talk!