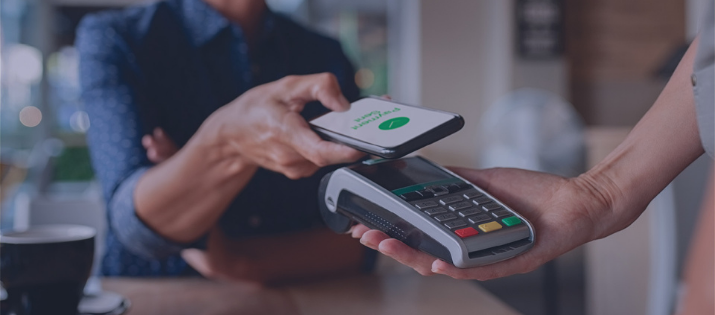 A simple, more secure way to pay using your mobile device.
Make purchases without having to carry cash or physical cards by adding your American Community Bank & Trust debit card to the digital wallet app on your mobile device.
Stronger Security
Digital wallet replaces your debit card number with a unique payment code during transactions. This means businesses do not see or store your full card information.
Smoother Checkout
Authenticate a purchase with your mobile device in seconds with just a wave, tap or PIN at participating businesses.
A Simple Way to Pay
1. Add your American Community Bank & Trust debit card to your digital wallet by launching the Apple Pay®, Google Pay™, or Samsung Pay® app. Follow the prompts- it's an easy process that takes minutes.

2. When you are ready to make a purchase in-store, online, or through an app, look for the digital wallet symbol.
3. Pay for purchases with a single touch. It's that easy!
Message and data rates may apply from your wireless carrier. Apple Pay and the Apple logo are trademarks of Apple Inc. Google Pay is a trademark of Google LLC. Samsung Pay is compatible with select Samsung devices. Visit http://www.samsung.com/us/samsung-pay/ for details. Samsung Pay is a registered trademark of Samsung Electronics Co. Ltd.